This was so hard … 7 miles complete!
Why do we take two steps forward and one step back when working towards our goal? We might need to consider the different factors involved. For example this week I need to look at the difference in the weather, my nutrition and stretching from the previous week.
Coaching tip: When you are working towards your goal do not get discouraged when you have an "off" day. It is part of the process to have good days and bad days. Remember progress not perfection. We must go through growing pains, learning and perseverance to get across the finish line.
Let's keep up the good work ladies, together we will make it through!
Share with me today your progress and maybe an area that you are struggling in. Let's talk this through together in the comments below & be entered to win a copy of The Mended Heart by Suzanne Eller.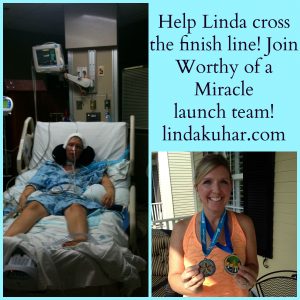 If you'd like to join my book launch team click here! Let's say our affirmation together today: I AM WORTHY! To preorder your copy of Worthy of a Miracle click here.
Are you tired of procrastinating and ready to get over that hurdle and accomplish your goals? Click here to be placed on my new client waiting list.
Linda Kuhar is a Certified Christian Life Coach, Board Certified Life Coach, Certified Human Behavior Consultant, Author, Speaker and Mentor. Click here to learn more about coaching with Linda & frequently asked questions about the experience.
What clients are saying about their personal coaching experience with Linda? Read here. 
Click here to subscribe to my blog for future inspiration and exciting giveaways.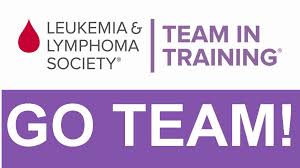 Click here to learn more about Team In Training!