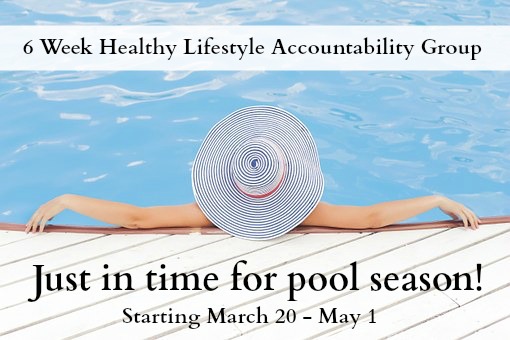 I've found that intentionally focusing on a specific goal each season keeps me consistently moving forward in living out a healthy lifestyle. Since shorts and bathing suit weather is just around the corner, it is time to increase the accountability game. If you are ready to make a change and reach your healthy lifestyle goals, the 6 Week Healthy Lifestyle Accountability Group is for you! This program includes the following:
Weekly conference call! This is where the rubber meets the road. We will report our weekly goals and progress to our accountability group members.
Online support community to post your daily progress! This is KEY to achieving your goals.
Weekly video teaching from yours truly, Christian Author and Life Coach Linda Kuhar! These videos will empower you to find clarity, encouragement and determination in reaching your goals.
DAILY PRAYER. Never underestimate the power of prayer. I am here today, dear friend, by God's divine intervention through prayer. I take the role as your Christian Life Coach very seriously, and I will be in prayer for you each morning during this 6-week program.
REGISTER HERE to join the 6 Week Healthy Lifestyle Accountability Group. STARTS NEXT MONDAY!!!
**BONUS INDIVIDUAL COACHING available for participants! This is a ONE TIME ONLY purchase for a 30 minute breakthrough coaching session for 6 Week Healthy Lifestyle Accountability Group participants only. If you are feeling stuck at anytime, this breakthrough session will move you to the next level in achieving your healthy lifestyle goals. See details here.
Need a quick retreat? To listen to my Live Mini Retreat recording click here!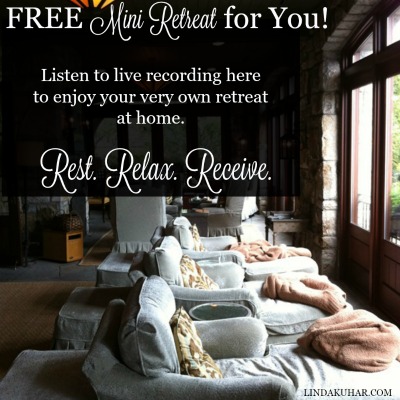 Click here to subscribe to my blog for future inspiration and exciting giveaways and receive Chapter 1 of Worthy of a Miracle.