Let's set ourselves up for success next year! Instead of starting the year with "New Year's Resolutions" once again, I'm approaching next year completely different. Over the next few weeks, I'm going to take time to reflect and journal about all the things I loved about this year.
Then when the New Year rings in, I'm going to carry over what I loved about this year to the next. Instead of "hoping" I can stick with my New Year's Resolutions once again or even saying forget setting any goals, I'm starting a new tradition, a new perspective. Will you join me? Leave a comment below, I would love to hear from you!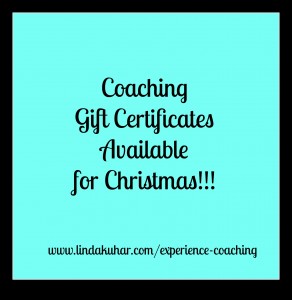 Linda Kuhar is a Certified Christian Life Coach, Board Certified Life Coach, Certified Human Behavior Consultant, Writer, Speaker, and Mentor. Click here to learn more about coaching with Linda & frequently asked questions about the coaching experience.
If you do not already receive my blog, click here to subscribe and get your free gift today!