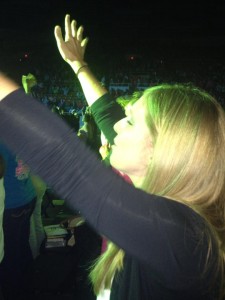 Dear God,
I'm tired. I'm hurting. How can this be happening again? Why are You allowing this pain?
I don't want to be broken. I want to be whole. I know this is an unrealistic expectation during this lifetime, but I want to be without this ache in my soul. I don't want another heartache.
Haven't I been through enough in my life?
I confess God I get angry, very angry because You allow me to walk through these painful trials … yet again.
I'm sorry.
God, how can I live in constant peace in this broken place?
Is that attainable?
Truth is I'm sad … I'm devastated.
I want to fix this with my own hands, in my own strength. The only way I know how to do that is to simply lift my hands up to You with what little strength I have left in me.
Tears soak my face. Dripping on my laptop. The need to understand dissolves.
Thank you God.
I receive Your peace now. I will rest in your constant peace.
Do you have a broken prayer? I would love join you in prayer today. Leave a comment below.
Congratulations to Susan Carlson who commented on 
Are you tired of procrastinating and ready to get over that hurdle and accomplish your goals? Click here to be placed on my new client waiting list.
Linda Kuhar is a Certified Christian Life Coach, Board Certified Life Coach, Certified Human Behavior Consultant, Author, Speaker and Mentor. Click here to learn more about coaching with Linda & frequently asked questions about the experience.
What clients are saying about their personal coaching experience with Linda? Read here. 
Click here to subscribe to my blog for future inspiration and exciting giveaways!