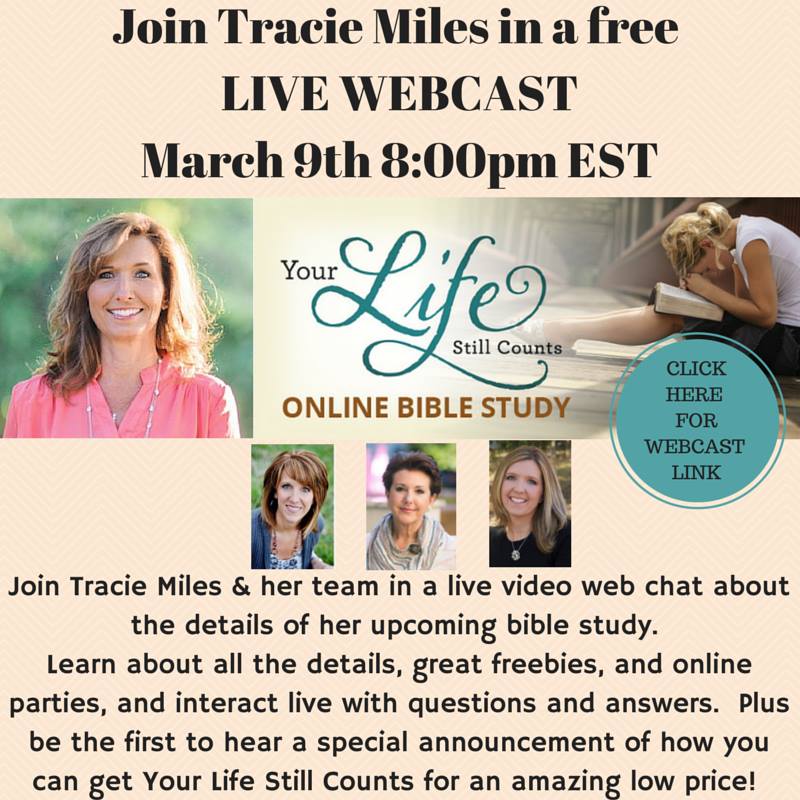 I'm thrilled to be a part of Tracie Mile's Online Bible Study Team for her latest book Your Life Still Counts. Join us (Tracie Miles, Leah DiPascal, Bonnie Wallace & myself) Monday night to find out more about this exciting life changing study!
A note from Tracie Miles: "If you have a particular shame, regret, hurt, tragedy or painful memory that has weighed on your heart for far too long, always preventing you from believing you are loved and treasured by God. This study is for you. Or maybe deep down, you honestly believe your past prevents you from being priceless to God, that He sees no value in you, and that you surely don't have a divine purpose. If so, I want to invite you to join in the Your Life Still Counts Study.
Or maybe, you just want to dig deep into God's Word and focus on how much He loves you, and begin striving for the plan and purpose He has for your life. Maybe you are longing for some motivation to take that leap of faith and pursue those nudges God has been whispering to your spirit! I hope you will consider joining in too.
You see, this isn't a study about any particular pain or experience – it is a study about real life, real issues, real hurts, forgiveness, redemption, healing, transformation, peace, joy, motivation and the excitement of discovering a divine purpose we never even realized God had qualified us for." Click here to sign up for the bible study.
Have your ever participated in an online bible study? If so what do you love about an online community? Everyone who comments will be entered to WIN a copy of Tracie's book, Your Life Still Counts.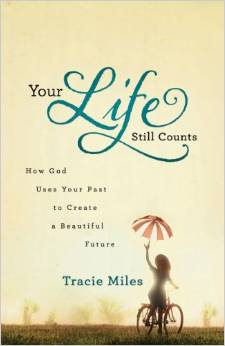 Are you tired of procrastinating and ready to get over that hurdle and accomplish your goals? Click here to be placed on my new client waiting list.
Linda Kuhar is a Certified Christian Life Coach, Board Certified Life Coach, Certified Human Behavior Consultant, Author, Speaker and Mentor. Click here to learn more about coaching with Linda & frequently asked questions about the experience.
What clients have to say about their personal coaching experience with Linda? Read here. 
Click here to subscribe to my blog for future inspiration and exciting giveaways!